PMC Makeup Artist Sofia Verdugo's Glossier Product Reveiw
Back in April Glossier reached out and generously sent me goodies to add to my pro kit and I could barely contain my joy. If you're unfamiliar with Glossier, girl, let me introduce you to what is essentially my philosophy of beauty and what every Parisian woman emulates: uncomplicated, transparent beauty. Transformative beauty, IMHO, is so passé and more often than not, exhausting. Living in a non-stop social media feed inundated with the concept of #ALLTHETHINGS...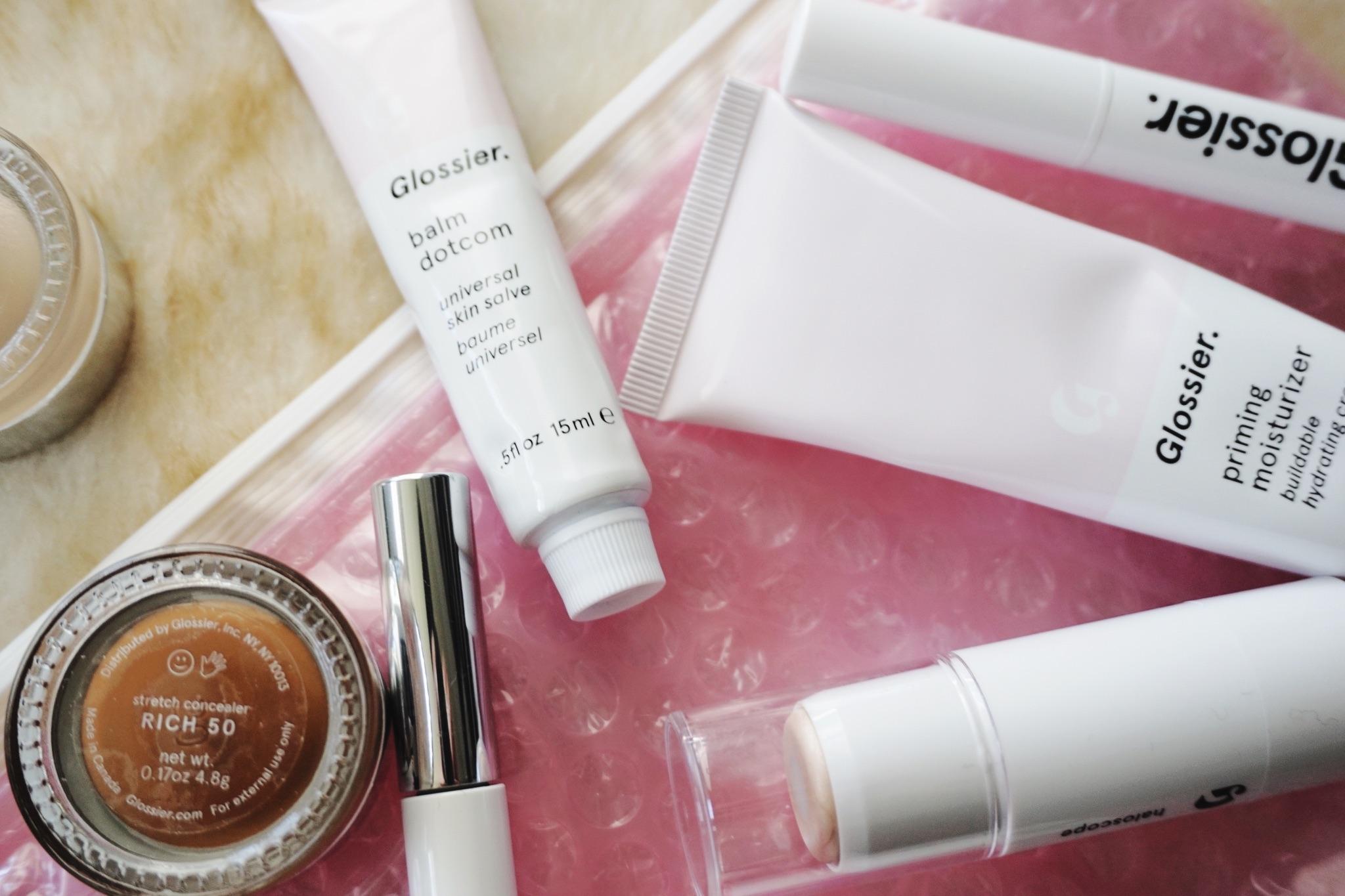 approach is like drink of water you didn't know you needed.
Also, if you're more of a visual learner, my Makeup Collective family, FordRBA's Chloe, and I got together and filmed a tutorial featuring two looks everyone should have in their back pocket this summer. Make sure you're subscribed to the PMC Youtube channel so you don't miss it!
Thanks to beauty bloggers, it seems as though most people have a basic understanding of what primer brings to a makeup application—and that's awesome. What I wish most people knew was even MORE important: skin prep. What is lovely about Priming Moisturizer is you get to multitask. The formula is luxuriously rich, which is basically perfect year round, but especially so during summer when your days are spent soaking up sun and the dehydration your skin experiences is real.
Balm Dotcom may be the most aptly named product of all time. This product is just that, and then some. It's catch all answer to life's first world problems. Dry lips? Balm Dotcom. Dry cuticles? Balm Dotcom. Boyfriend actin' up? Girl, Balm Dotcom.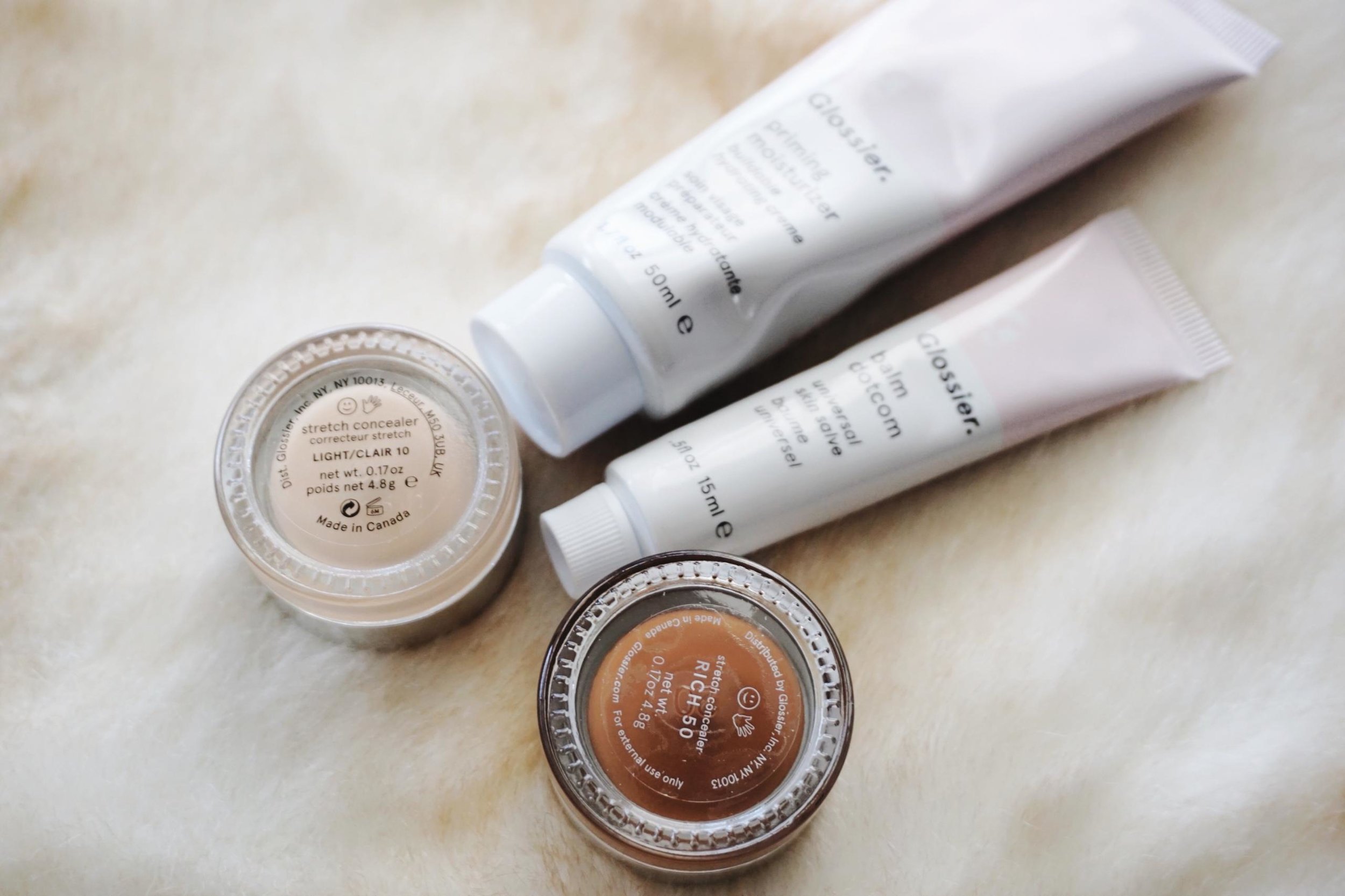 Exfoliate your lips just before application, then mash and wiggle BDC into your lips without restraint. Exfoliating will allow BDC to really get in there and make hydration magic, and the vigor of the mini lip workout will stimulate blood flow for a natural, lip plump without the threat of ending up on a Reddit beauty fail thread #letsbereal.
Generation G is like that supportive friend who praises your NYE resolution to give up cheese and has gracefully timed amnesia when you order that cheese board at happy hour, the second week of January. In other words, it is everything you'd want in a lipstick: it's forgivable, so you don't have be an expert lipstick applier (oh trust me, that's a thing). It's buildable, so if you want to flirt with color without opacity commitment, GG is there for you. Wanna go HAM, because #datenight? GG still has you covered. Holla!
For the ultimate, "I just ate a popsicle," demure cool-girl finish, apply with a clean ring finger.
I could write epic sonnets about Cloud Paint, but in the interest of not making this weird, I will say this is easily my favorite of the entire line. Versatility is, in my opinion, a cornerstone of Glossier's aesthetic. Hands down, Cloud Paint to Glossier is what a sample size is to fashion. It's creamy, easy to apply, the color range is gorgeous and expertly chosen, and the soft bloom of pigment it delivers is divine. I can only hope the range will eventually include a siren red and earthy sienna.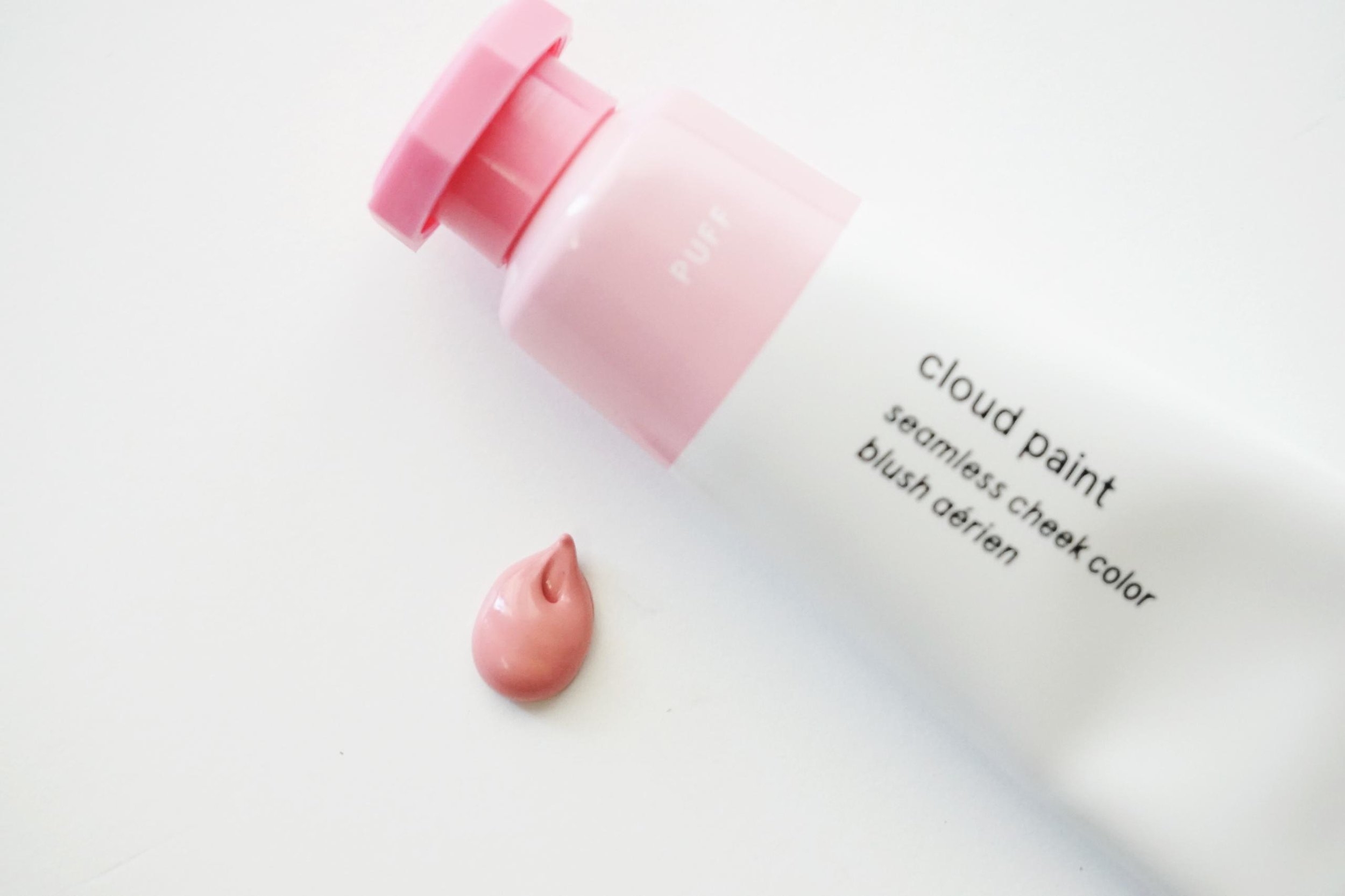 Let the painterly packaging inspire you and use cloud paint on the eyes and lips for a wash of color, or as a cream shadow base for powder shadow on the eyes.
Out of all the products I was sent, I have to admit I was the most intrigued and critical of the Stretch Concealer. Concealer and other skin base products, for me, are the official spokespersons of any brand. As a pro artist, woman of color, and self-professed beauty geek, I feel as though the integrity of decisions reflected in the texture, finish, opacity, shade range, and lacks thereof are telling. I was super pleased to discover the texture and finish of Stretch Concealer to be wonderfully pliable, natural, and remarkably lightweight. The opacity, like everything else from Glossier, is buildable and I couldn't be more appreciative.
I'll never quite understand the allure of base products that promise an impenetrable wall of matte coverage, because the trade off is almost always loss of luminosity, and realistically speaking, people rarely, ever need that level of coverage. That type formula will always be limiting, I promise. When in doubt, build, not paste. My only wish for this product would be the expansion of the shade range for the inclusion of the fairest of the fair and the richest of rich. However, for a brand so focused on easy-peasy, custom everything, I can only have high hopes that it is a top priority in meetings with their labs.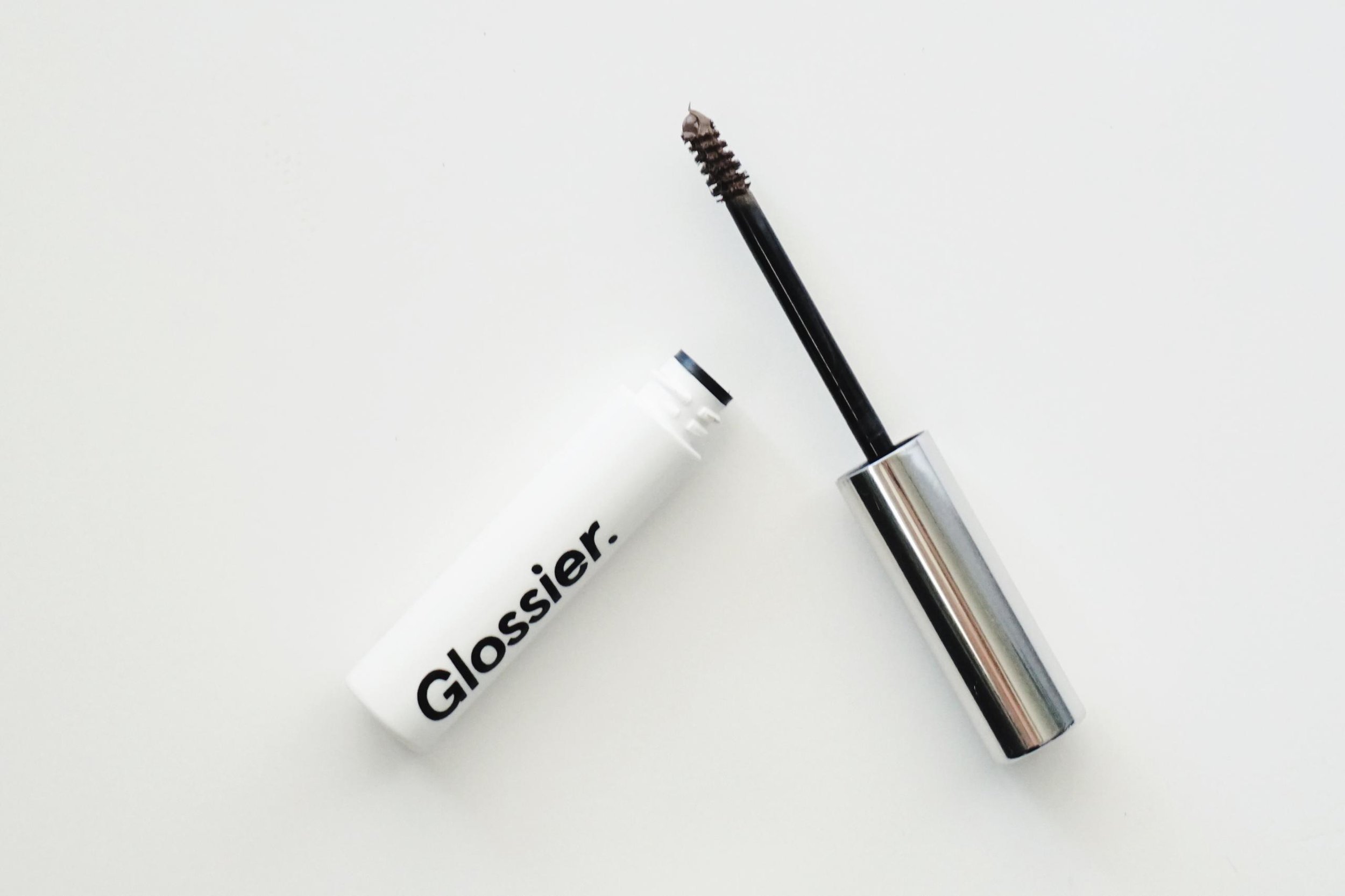 Functional, no-gimmick necessary
Boy Brow is the brow product staple I firmly believe belongs in everyone's makeup collection. It's the quickest way to look 'done' without the least amount of energy or skill necessary—what's not to love?
Highlighter is one of those products that have been abused so much in the last couple of years, I honestly think should have its own Lifetime original movie. I just can't with the highlighters that look like they were manufactured in Texture City (p.s. "It photographs great" is never gonna fly if it doesn't also look good in person, babes.)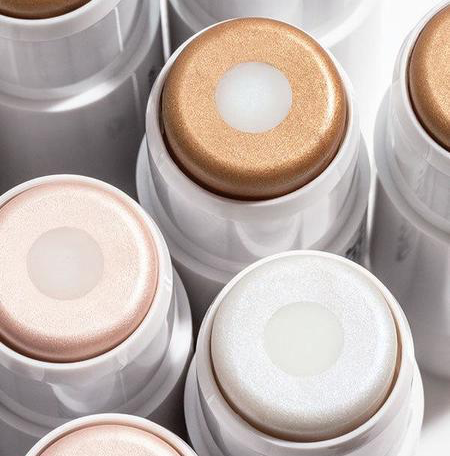 is refreshing because it is evident Glossier understands what creating a faux glow should be: ageless hydration.
Image taken from glossier.com
Get you a highlight that does both. Haloscope is refreshing because it is evident Glossier understands what creating a faux glow should be: ageless hydration. No more, no less, just beautifully supple skin—that's the kind of #glowseason I'd be down for now, and forever.
Special thanks to Glossier for their generosity and artist support!!
xo,
Sofia